Who We Are!
Hi, we're Mark and Barbara Fox and we are the developers and owners of AWaiver electronic waiver software.  Being avid sailors, we moved from Connecticut to Charleston, SC in 2004 to take advantage of the warmer weather and year-round sailing.  Little did we know that this move would lead us into the tour industry.  First with the purchase of a high speed tour boat and then with the creation of an online reservation system, Event Book Manager, that handled all the daily tasks of running the boat.  We then started marketing this software to other tour operators in the area and a business was born.  AWaiver originally started as an add-on feature for Event Book Manager, but when we realized our software provided more functionality and better protection for the tour operator, we decided to make it available to anyone who wanted to use it.
Being tour operators ourselves, we have lived all the highs and lows in this business just like you have.  We understand the issues and stresses involved with running a successful tour business and our software is designed to help you automate your daily tasks using the latest technologies and to help simplify your lives.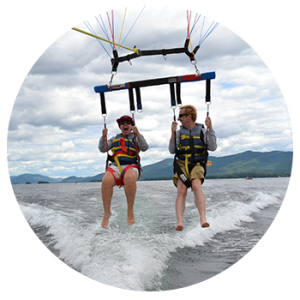 BENEFITS OF AWAIVER
A – Affordable. 
The industry average for a 1-page paper waiver with handling and storage is $.25.  At $.15/signed waiver, we save you money.
W – Weatherproof. 
No worries of your waivers getting ruined by rain, getting dropped in the water or getting blown away by the wind.
A – Available.
Your waivers are available 24 hours a day for your customers to sign at home using a link from your website.  Our software never sleeps or takes time off.
I – Impressive.
Your customers will be impressed with your Company for using state of the art technology when they sign your e-waiver.
V – Value. 
For a low price, you can say goodbye to paper, to storage boxes and to sorting through multiple boxes looking for a specific waiver.  Our perpetual volume discount ensures that the longer you are with us, the lower your price per waiver will be.
E – Easy. 
AWaiver is easy to set up and easy to use.  Set up can be completed in less than 5 minutes and customers can start signing waivers right away.
R – Reliable. 
You can't run out of waivers when using AWaiver.  Our software and your waivers are stored on databases that are backed up hourly and are geographically dispersed.  We have redundant systems operating so our software is always up and running.